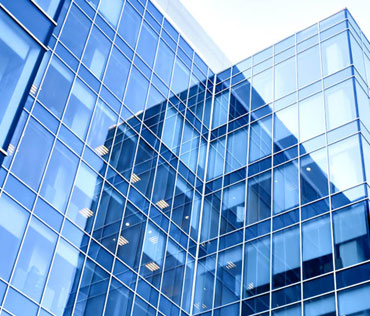 With the rapid changing in different things such as clothing preferences, eating habits, living formats, the trends and designing of a house is also changing trends very frequently. There was a time when people used to prefer full concrete built or wood constructed houses but nowadays this choice of raw material has shifted towards the glass.
People are using glass as a raw material along with wood and concrete for the purpose of adding stylish glass walls and windows. There are also other inclusions such as shelves, and glass tops for dining tables and so on. All these amendments add an element of glamour in your house. The crystal clear surface, sleek design and thin body enhances the beauty of any house that looks dull and boring, nowadays people are using huge glass walls and sliding windows to create divisions in their houses. Here's how you can use glass walls and windows to beautify the overall look of your house.
GLASS WALLS
Glass walls can make even the most congested place look spacious and ventilated. You can add glass walls between your social spaces and dining places that can act as a separator between the two areas and will also look classy. Furthermore, glass walls can be the best source of enjoying the weather when you want to enjoy it by being comfortable and tucked up in your bed. No need to go out in or even get up from your bed just for the sake of enjoying a beautiful rainfall or a slow and peaceful snowfall when your glass wall is giving you the leisure to enjoy every season and every moment through your very own room.
GLASS WINDOWS
No need to have heavy wooden windows in your house that require a lot of efforts every time you close or open them. You can install long glass windows that can easily open through sliding doors and gives your house a modernized and stylish look. No need to use different furnishing sprays and cleaners to clean the windows, clean them with simple glass cleaning liquid and a clean cloth. Glass windows can be installed in different parts of a house including lounge, bedroom, gallery and most importantly to separate the kitchen. No need to go and check on your kids again and again when you can keep a keen eye on them and keep them safe from all sort of dangerous activities that might get involved in through these long glass windows and doors.
The glass-work companies are revolutionizing the interior and exterior designing of a house by modernizing and increasing the convenience of glass walls and windows in different aspects specifically in terms of cleaning and maintaining. Starliteglass is a company in LA that is providing the most reliable and durable quality glass walls and windows which can be used with a guarantee of being the best. Their products do not get a streak easily and can be washed without a lot of efforts.