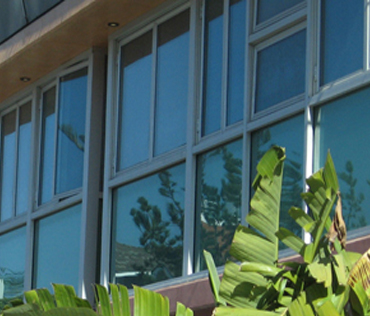 If you live in Los Angeles you know you reside in the land of amazing views. From the rolling hills of Hollywood to the breathtaking scenery of Pacific Palisades, the ocean beckons to us and the skyline calls our name. Los Angeles has so much to take-in in terms of the endless sky to the mountains that reach high above us in all directions. What better way to see these views than to do so from the comfort of your own home? If you own a home and want to make those pristine views yours to keep and behold, Starlite Glass has you covered.
Even if you are not privy to living on a hillside with a view of downtown Los Angeles, the warm sun and the reinvigorating ocean air is here for all to enjoy. With Starlite Glass you are promised the very best in experiencing all the optimal weather that Southern California has to offer. With energy saving expertise, our team will install large sliding glass doors that keep your home insulated and your views of the California sunset unobstructed.
Due to our improving economy, and simply in general, rent is very high in California.Bedroom Do you have a small home in the area? Most of us do. Even those of us with higher than average income live in condos and smaller homes that could use the extra-added effect of depth. Our large mirrors, custom fit to any size you desire, should help with creating a place that seems bigger than ever before. Mirrors not only look great but also help reflect the light that pours in from outside which will in turn help your save while heating up your home before the evening hits. Imagine a magnificent sunset, in all of its warmth and glory, reflecting off large installed mirrors, filling up your room with vibrant orange light as you bundle up at the end of your day. Or, for the performing artist, imagine having one of these large mirrors right in your living room. We can literally fill an entire wall in the biggest room of your house or we can fit small awkward areas of the home such as a small space in a walk-in closet that may need a vanity mirror for getting ready before going out in the evening.
These days, everything else you need in life is right at your fingertips. Technology has made it easier than ever before to get everything done from the convenience of our homes. But what about when we need a place to practice our passions? Here in L.A. we are the premiere center of entertainment and many people need to be able to see what they are doing in order to perfect their craft. These large mirrors are perfect for the at home practice space for all actors and dancers. Gone are the days where one would have to go to a practice space every day. Now you can work on those steps, memorize those lines, or master new yoga poses from the privacy of your residence.
Even when it gets sizzling hot in the summer, we have you covered. Starlite Glass helps with an entirely new screen doors or will repair your old one to bring the warmth in and keep the annoying bugs out. Whatever your budget, we have you covered. Everyone wants to have their home insulated during harsh weather and open to the world when it's gorgeous outside.
For more information on what Starlite Glass can do for you and your Los Angeles home call us at (323) 257-4435.